5 tips to plan your week efficiently with my illustrated weekly planner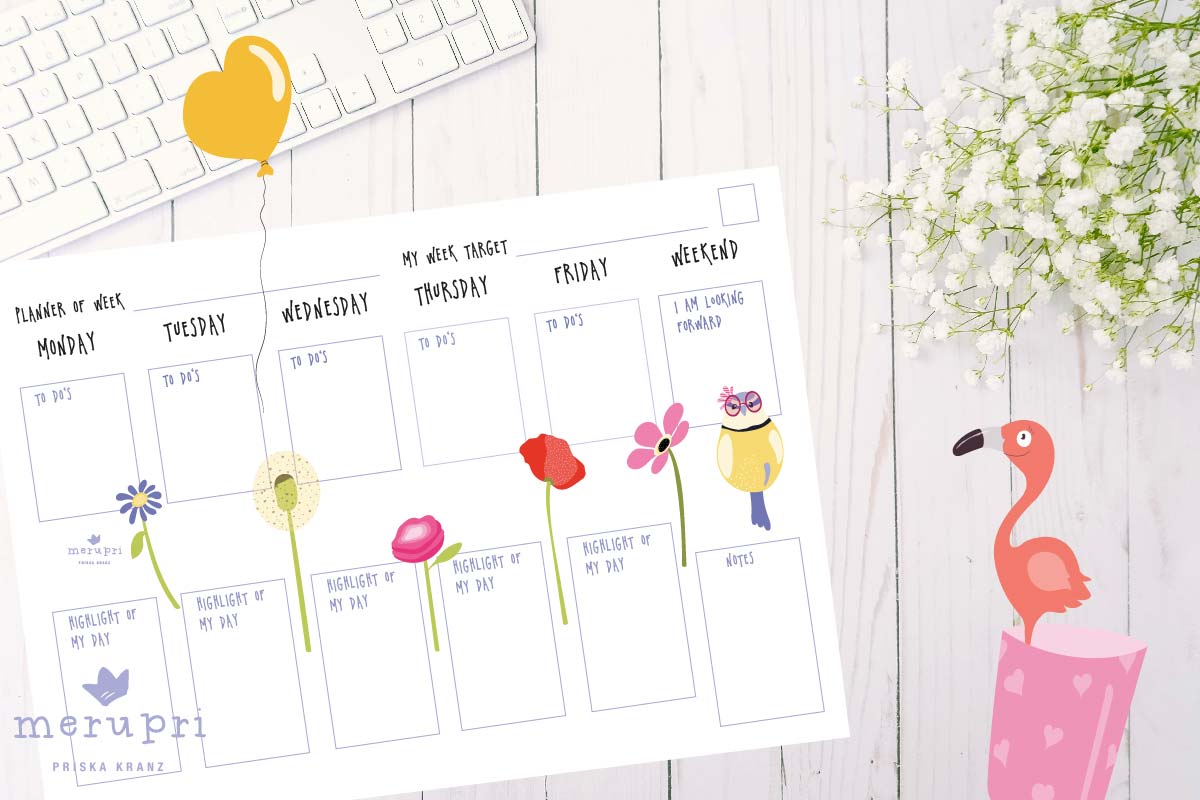 Join my mailing list to get my latest information, tips and special offers
Do you like to plan? For me, planning is something very important and really helps me to achieve my goals. I love my weekly to-do lists, and I like to share some of my personal tips with you:
Write down on the eve what you want to do the other day

Hold some paper and pen ready near your bed in case ideas suddenly pop up while falling asleep

Plan realistic. Write down 1 - 2 things less than you have intended. This helps to finish the tasks and you will be happy in the evening

After your day, write or draw down what you did very well and treasure the small steps/achievements

If too many ideas are jumping around in your head, write them down on a special ideas list or put them on a little paper in a nice box. You might want to have a look at them at a further moment
You may download my illustrated planner. Have fun and success with your planning!
Do you like to receive more of my news, tips and special offers?
Sign up here for my Illu Newsletter – I am looking forward to welcoming you on my list!